We worked on the design and project management of directional signage for Marycrest including eight signs which were constructed and installed around the entire property. Some signs were one-sided and others two-sided depending on the location needs.
Outdoor Fence Wrap - from concept to completion
Grigg worked with the client to custom design a fence wrap to promote the construction of a new luxury senior living facility. We worked on the design, project management and installation. We also art directed an aerial photoshoot of the site with a drone, designed the Lakeshore Senior Living logo, created marketing collateral, stationery, ads, ground-breaking invitation and website.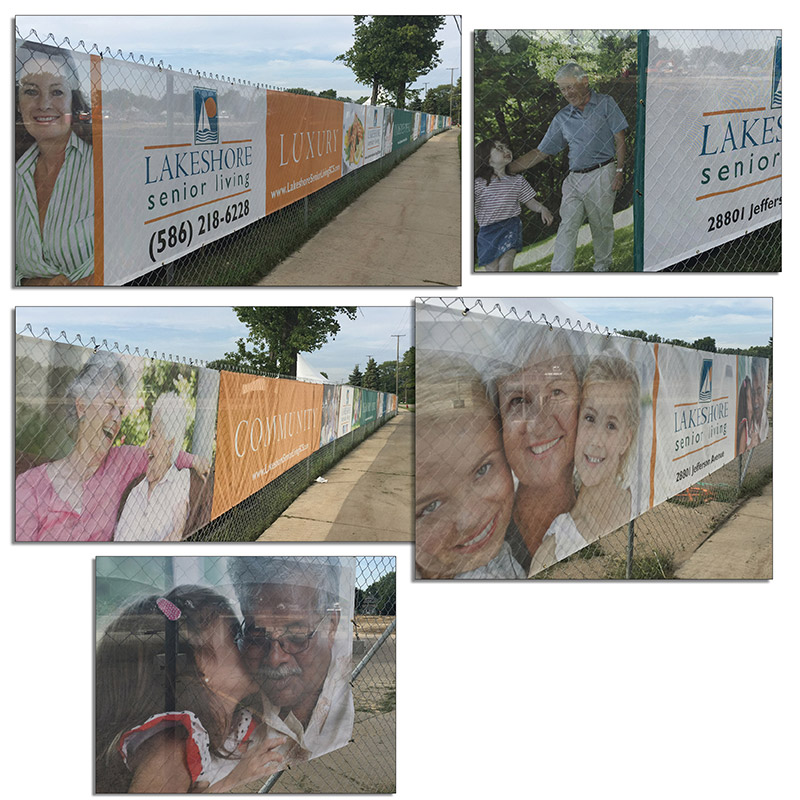 We have worked on gallery labels and signage for a number of museums using a variety of materials like direct print to acrylic, traditional paper and matboard, vinyl and sintra. Here are just a few examples.
We designed a popup display and custom signage for MVC USA including wide aluminum brushed 1/4" router cut logo mounted to 1/4" gloss white acrylic with 3/4" standoffs.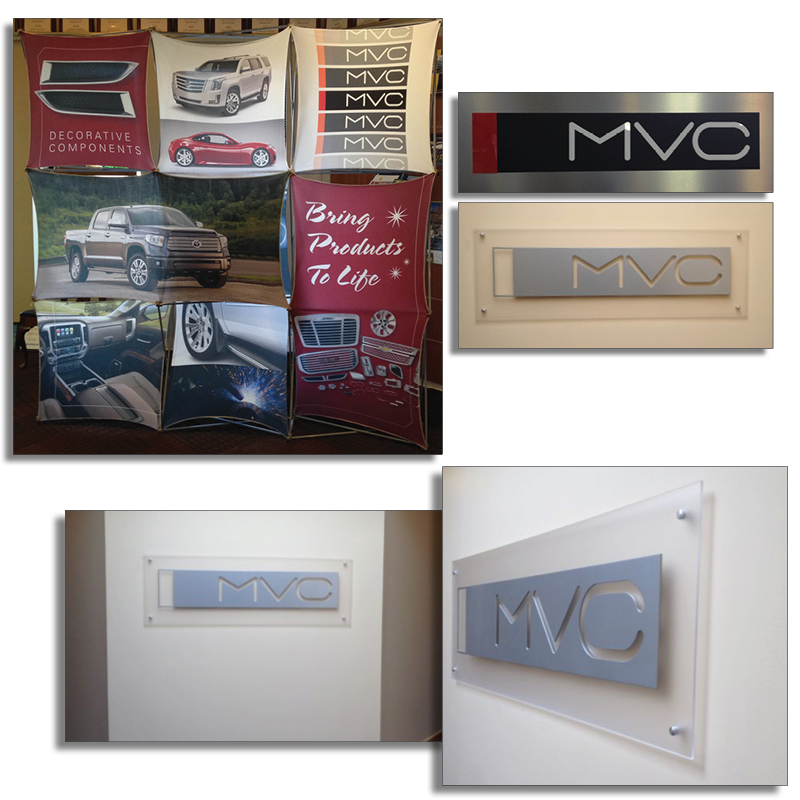 A custom-designed and fabricated wall built to honor those who support CARE House of Oakland County. This wall was made from custom-routed pin letters for the title and green tinted acrylic with aluminum and vinyl all set with stand-off from the wall. Canvas-printed and framed photos were added for accents.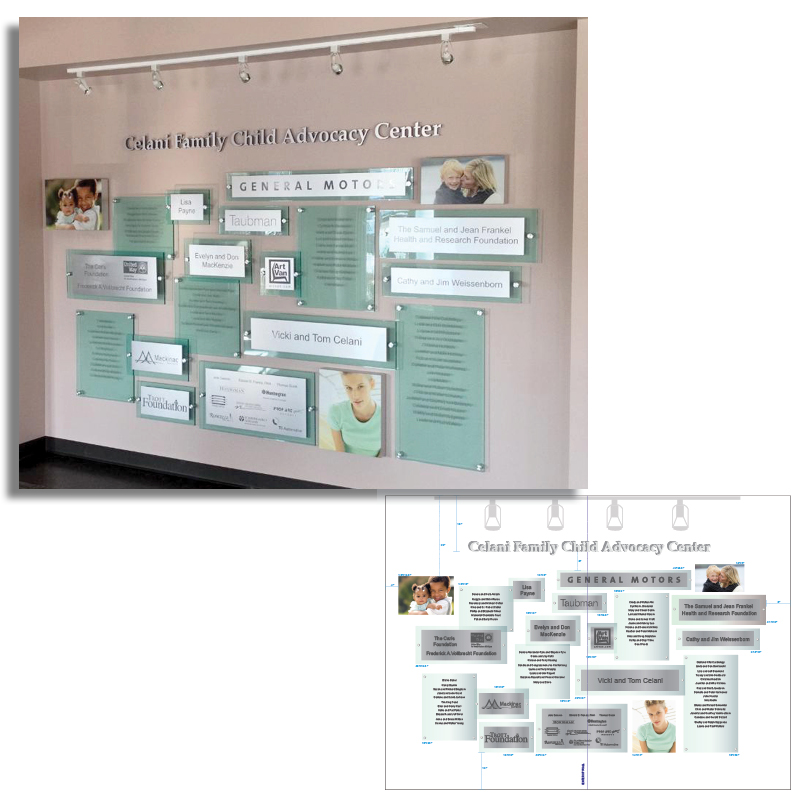 Outdoor Signage - from concept to completion
Grigg worked with the client and the overall construction manager to custom design and build a monument sign to compliment the new building. We worked on design, project management, construction and installation for the monument sign, exterior directional signage, interior room and wayfinding signage system and decorative wall and window graphics at Sanctuary at White Lake.