Grigg provides fabrication, installation and project management for graphics and signage initiatives. These include permanent collection and changing exhibitions at museums; exterior and interior signage systems for new and existing buildings; timelines and donor recognition systems. We understand the entire process, so can manage from concept through design and execution.
The Grigg web development team can plan and build a web site from scratch. We can also take on the support, overhaul and operation of existing sites. Grigg can update, add functionality and features, and stabilize sites that may, well, have not realized their full potential in the original site-building process!

Grigg can also provide Search Engine Optimization, Google AdWords and content management, social media marketing, and ongoing support for clients who manage the day-to-day content management on their sites.
Here are just a few sites we have helped support:
When Trinity Health Senior Living Communities updated their branding we were right there with them to help update their marketing collateral. We continue to design and produce pocket folders, step sheets, brochures, rack cards and other items keeping with their new graphic standards.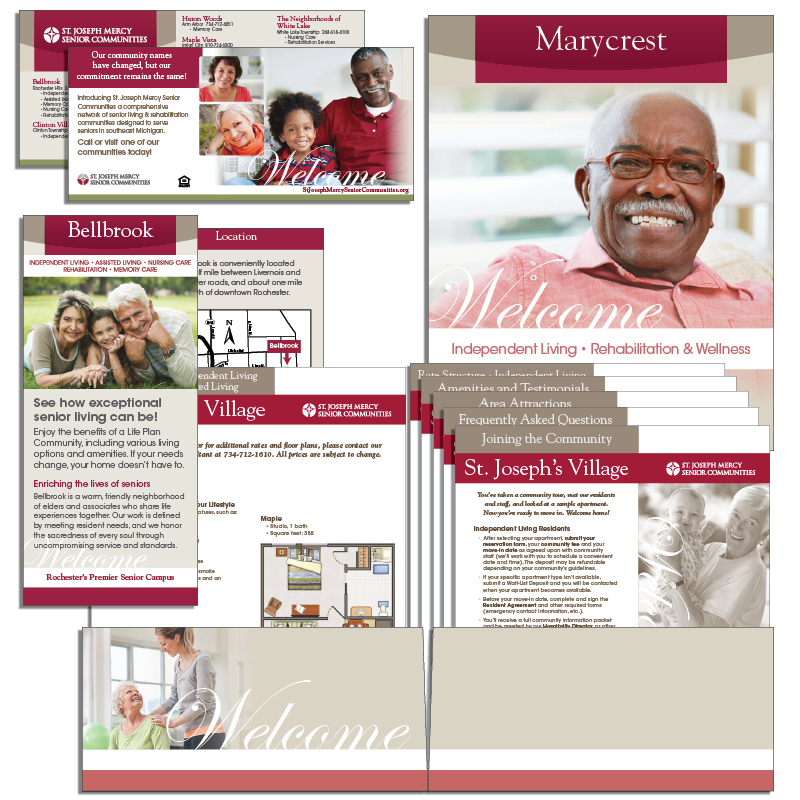 We partnered with Jewish Family Service to help manage the printing and mailing of this folded, personalized appeal card including remit envelope and outside 6" x 9" envelope. We then accompanied this by designing a philanthropy package including a folded card, note sheet and envelope for their board.