From corporate to cutting-edge, we offer our clients vast creative resources and styles from an award-winning team of designers and creative collaborators. Fluent in both print and electronic media, our designers bring a broad education and experience to the task of developing customized communications solutions that generate results.
As proficient with design, web programming, typography and printing as they are with complete project management, our designers are constantly enhancing their skills to keep pace with ever-changing technology and design techniques. We're a Mac-based studio with PC capabilities, employing the latest tools to deliver creative, cost-effective and timely design solutions.
We design print ads and web banners in a variety of sizes for many of our clients. Here are just a few for Beline Obeid Realty.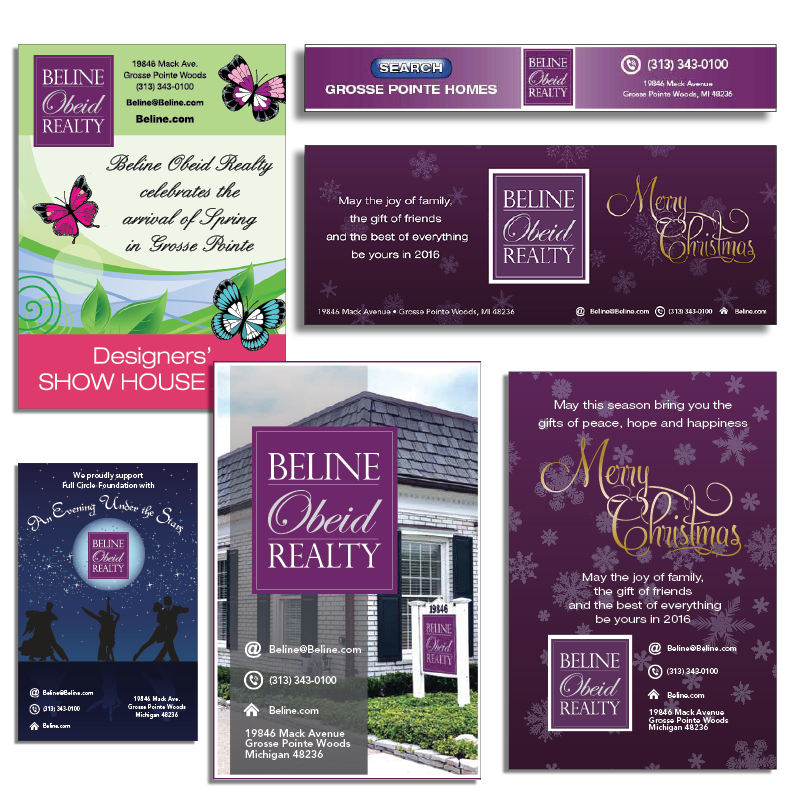 We designed and printed an invitation package including a series of posters for the Grosse Pointe Historical Society's "Some Enchanted Evening fundraiser event."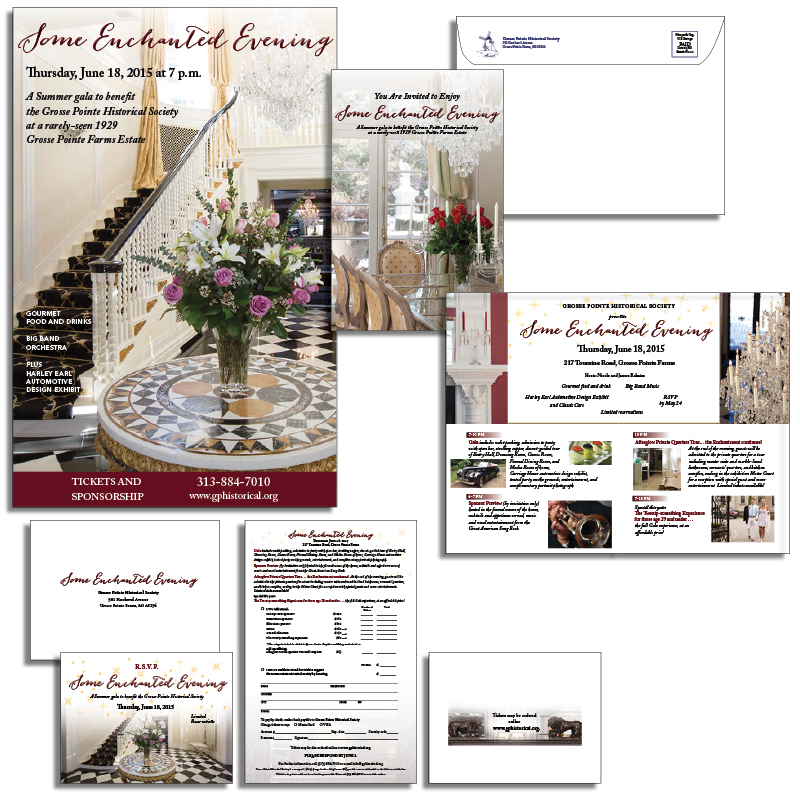 We created the Trinity Senior Living Communities logo, graphic standards, stationery, marketing collateral, advertising, direct mail and more!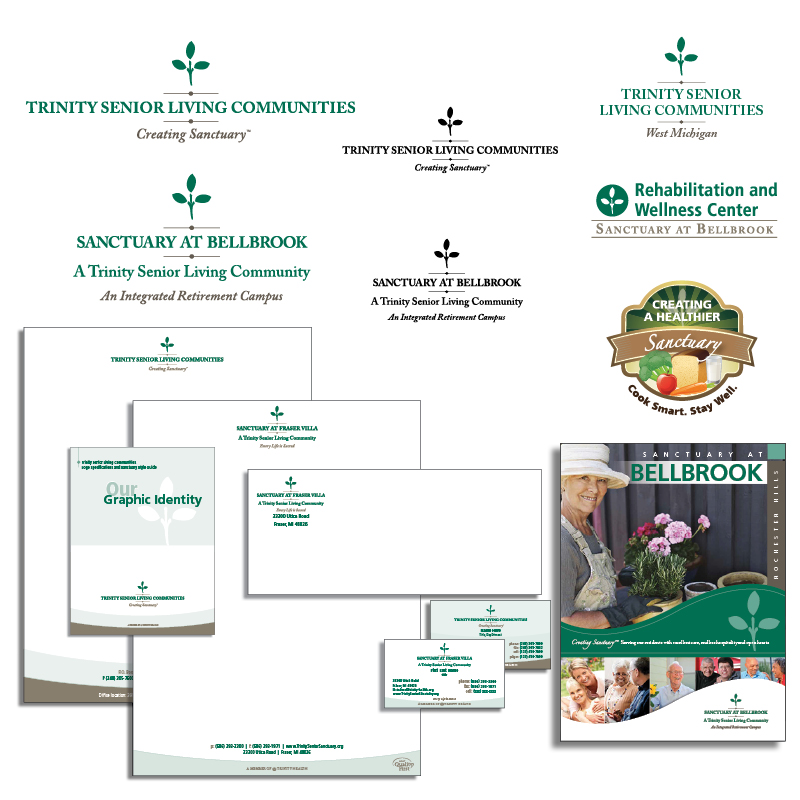 We worked with the Belle Isle Conservancy to create their logo, stationery, membership brochure and newsletter.