From corporate to cutting-edge, we offer our clients vast creative resources and styles from an award-winning team of designers and creative collaborators. Fluent in both print and electronic media, our designers bring a broad education and experience to the task of developing customized communications solutions that generate results.
As proficient with design, web programming, typography and printing as they are with complete project management, our designers are constantly enhancing their skills to keep pace with ever-changing technology and design techniques. We're a Mac-based studio with PC capabilities, employing the latest tools to deliver creative, cost-effective and timely design solutions.
Grigg wrote, designed, printed and mailed this 12 page magazine for Vista Grande Villa, a senior community in Jackson, Michigan. The quarterly publication focuses on true stories, helpful tips and neighborhood news. There are also informative features on this Life Plan community offering independent, assisted living, memory care, health & rehabilitation and skilled nursing. It is indeed a Grande experience working with Vista Grande Villa!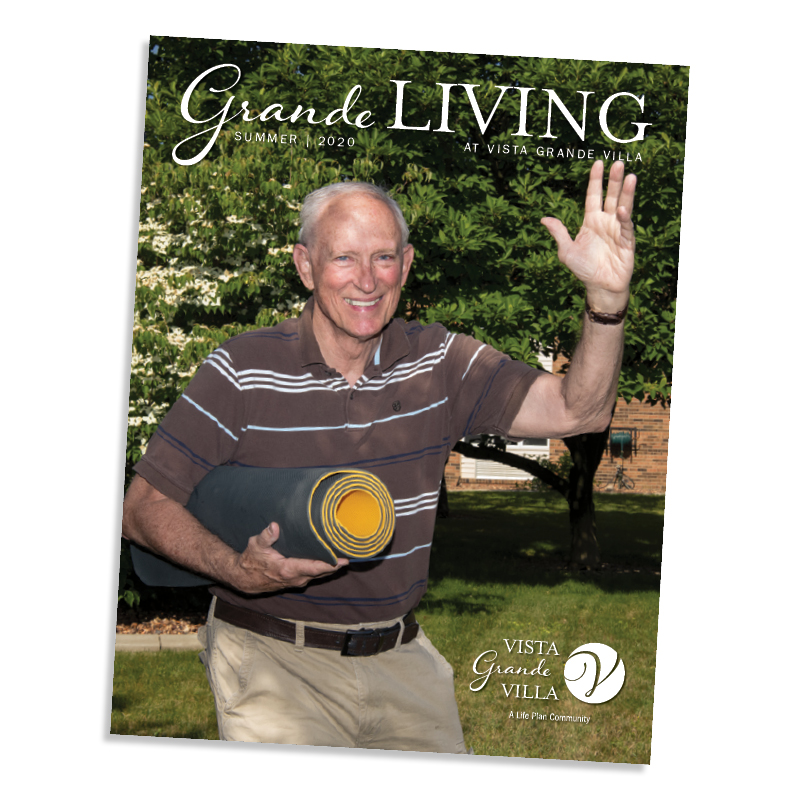 We designed and produced this development package for Jewish Historical Society of Michigan which included a pocket folder and 7 step sheets.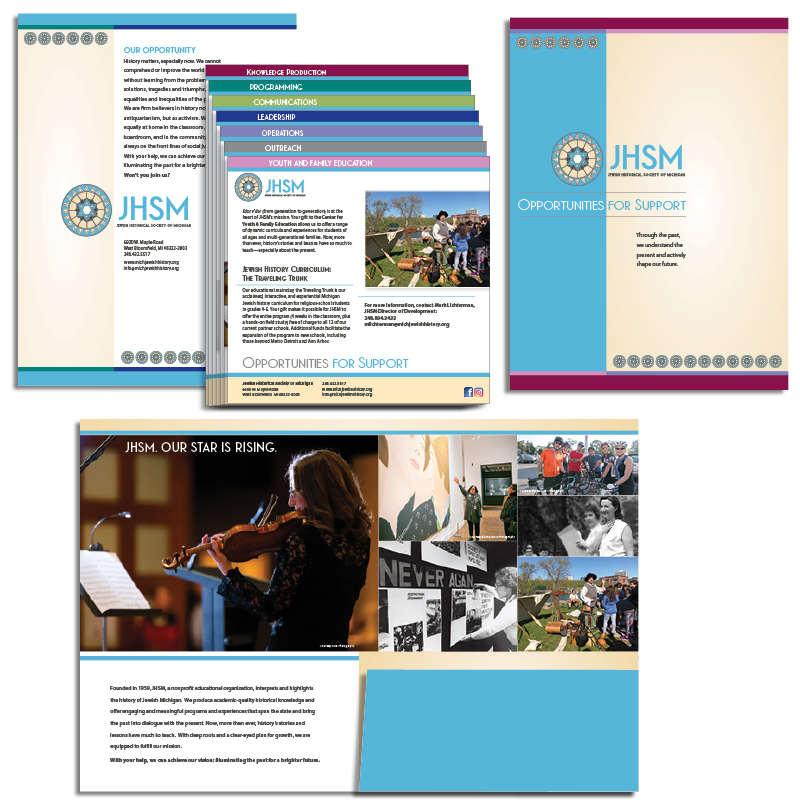 We wrote, designed and printed the 2018 Detroit Riverfront Conservancy annual report. This 24-page plus cover annual report printed on Accent Bright White 70# text and 80# cover. Take a look here...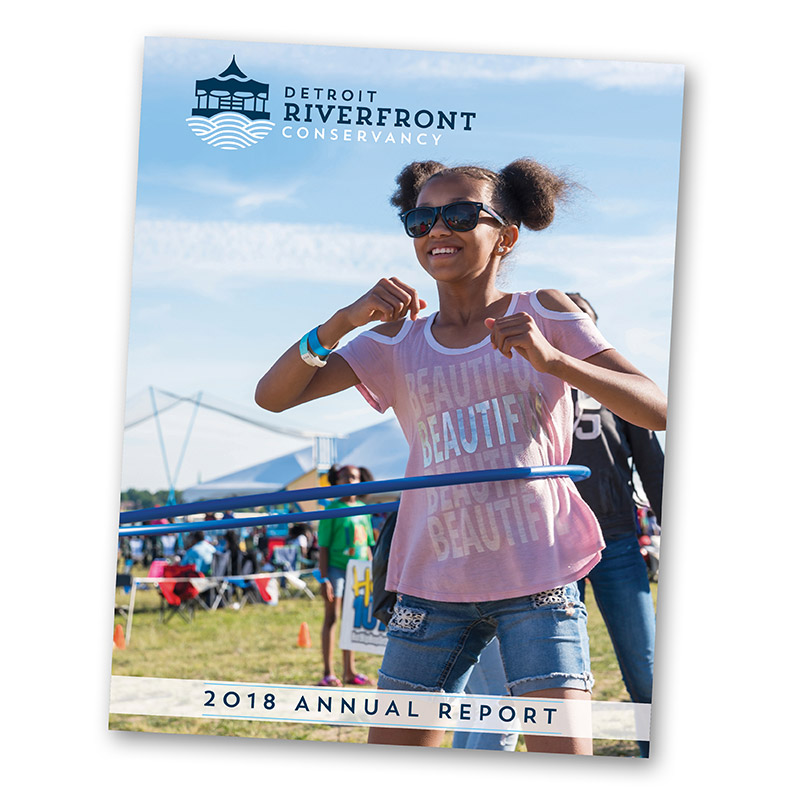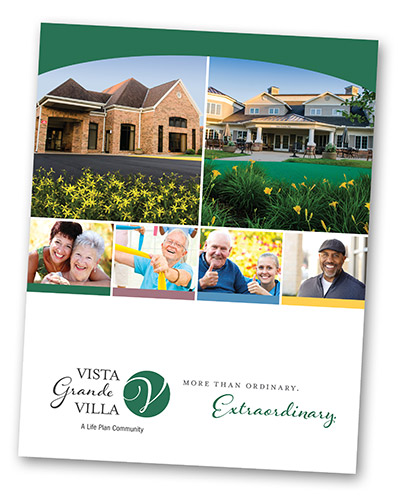 Grigg has designed, printed and mailed a variety of marketing collateral for Vista Grande Villa. Pictured below are just a few including a series of pocket folders with stitched in pages, insert sheets and direct mail postcards. We even worked with them on refreshing their logo, tagline and updated their website.
We have done quite an array of marketing for Vista Grande Villa from digital to print projects. We've designed, printed and mailed postcards, brochure mailers, marketing collateral, fliers, created artwork for print ads, social media marketing, website, e-mail blasts, billboards and more!
We created a logo for Park at Franklin and followed it up by designing and printing a pocket folder, brochure and letterhead.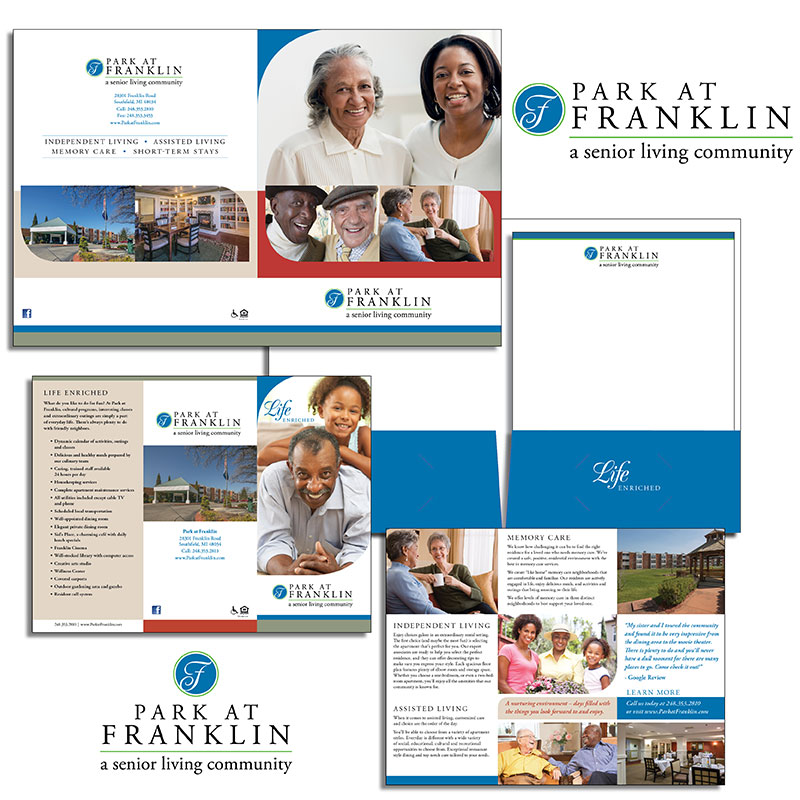 We worked with the Detroit Institute of Arts to promote the Church/Monet exhibition, producing brochures, invitations, tickets, web and print ads, billboards and large-scale signage.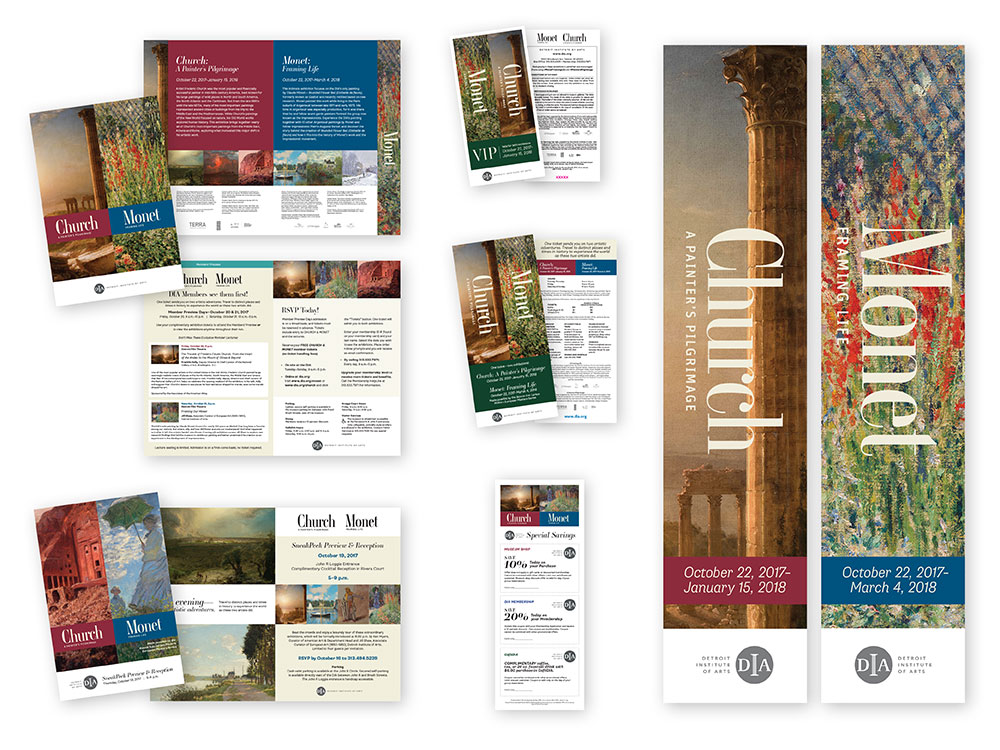 We have worked with Trinity Health Senior Living Communities to help promote their locations by designing, printing and mailing postcards as well as creating ads, fliers, web banners, outdoor banners and more!
From logo design to an early morning art directed sunrise photo shoot, we worked with the client to create printed and digital materials for Lakeshore Senior Living. We designed and printed a pocket folder, insert sheets, stationery, business cards, ground-breaking invitation package and also designed ads, HTML E-mail blasts and website.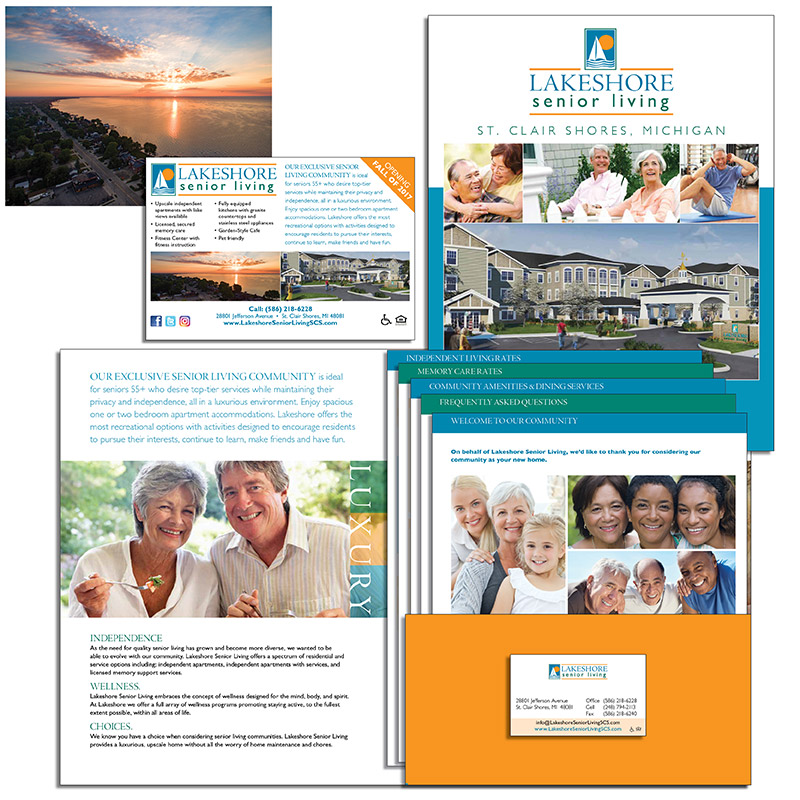 We designed, printed and mailed a series of brochures and postcards promoting opera and dance for Michigan Opera Theatre.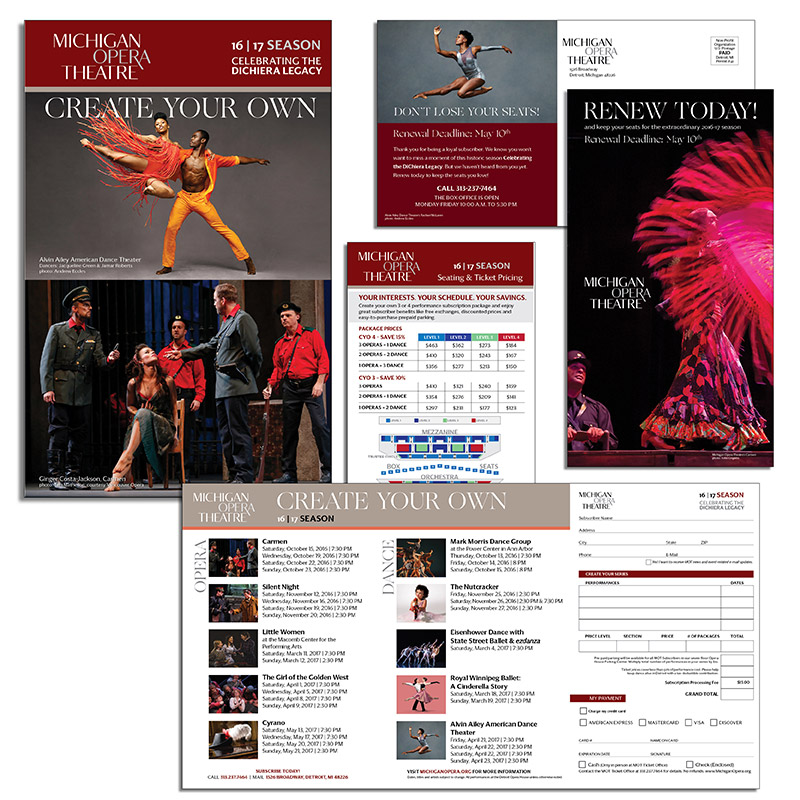 Kadima came to us looking for a new logo and we worked with them to do just that. Here are some concepts and the final logo.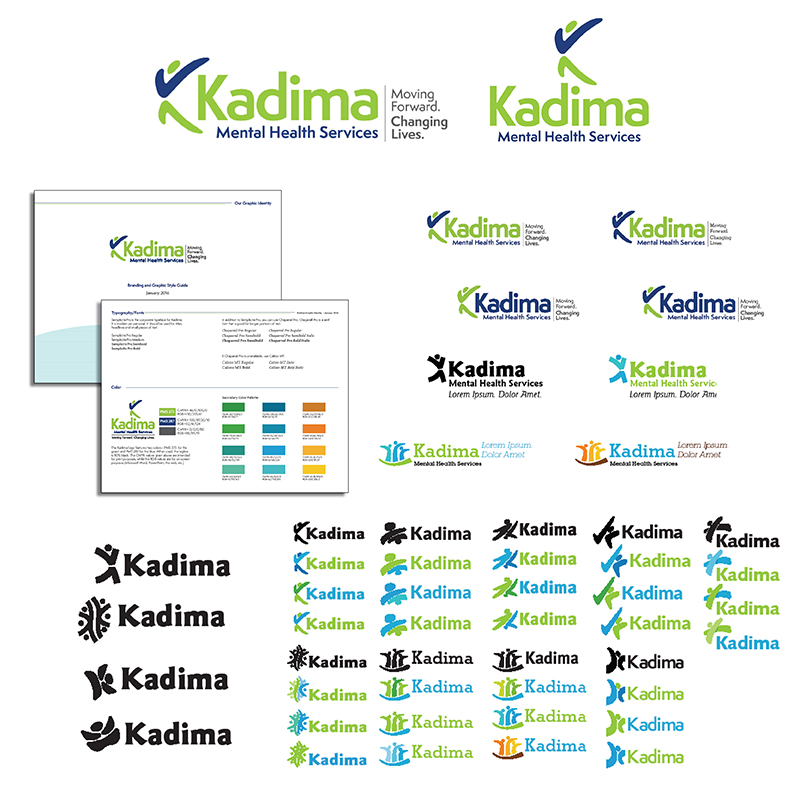 We designed, printed and mailed this 24-page, plus cover annual report.
We designed this four-page, self-mailing newsletter.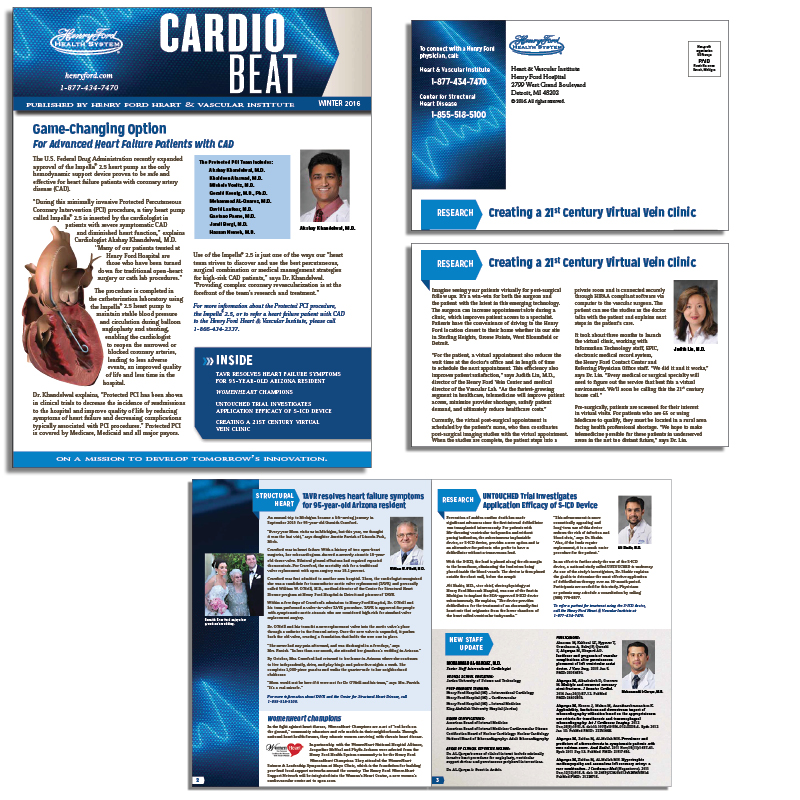 We design print ads and web banners in a variety of sizes for many of our clients. Here are just a few for Beline Obeid Realty.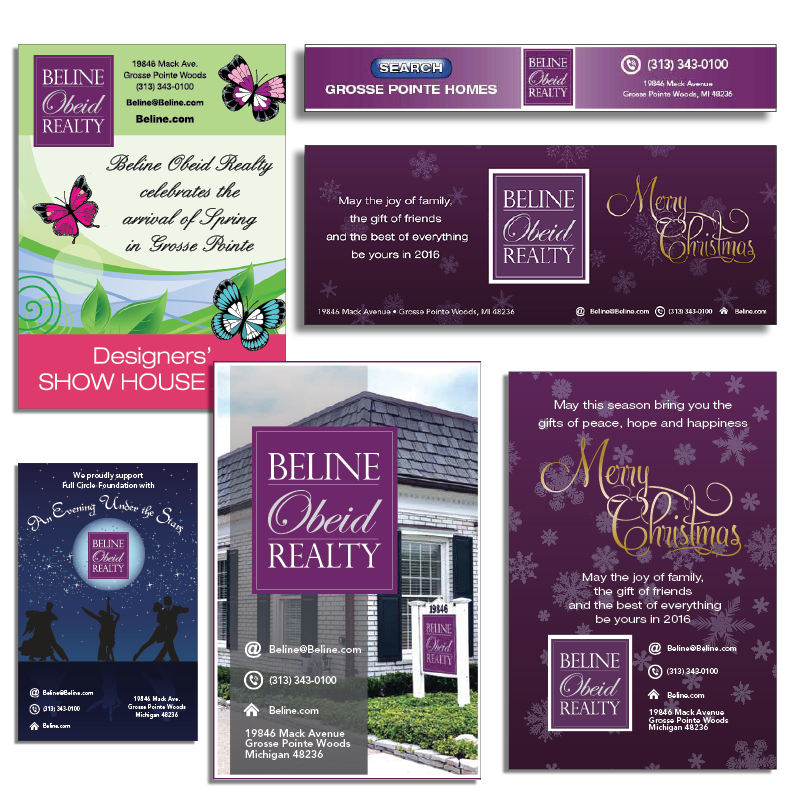 We designed and printed an invitation package including a series of posters for the Grosse Pointe Historical Society's "Some Enchanted Evening fundraiser event."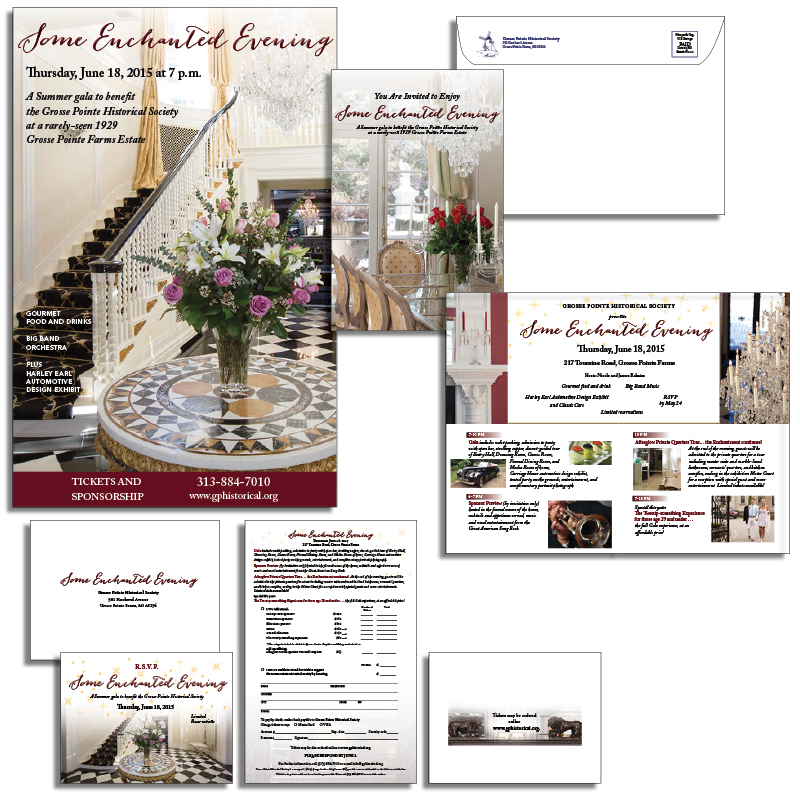 We created the Trinity Senior Living Communities logo, graphic standards, stationery, marketing collateral, advertising, direct mail and more!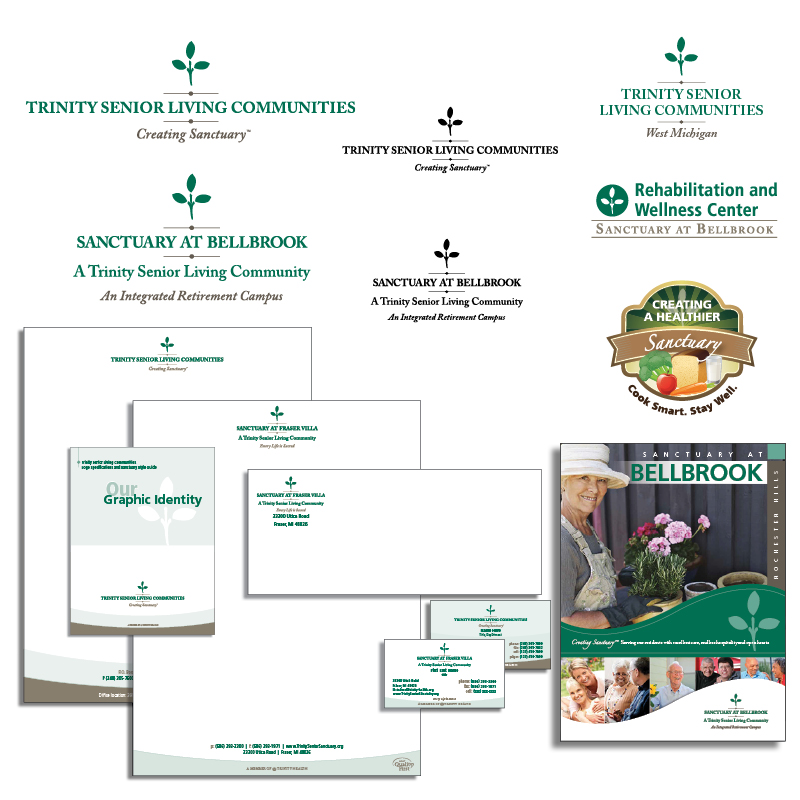 We worked with the Belle Isle Conservancy to create their logo, stationery, membership brochure and newsletter.